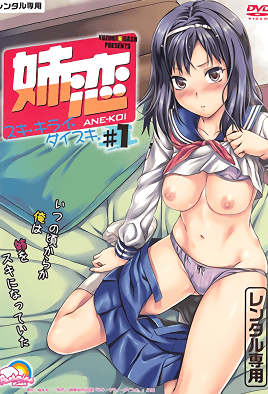 Release Date
February 14, 2013
Upload Date
August 20, 2016
Alternate Titles
Ane Koi: Suki Kirai Daisuki.
姉恋 スキ・キライ・ダイスキ.
누나사랑
엔코이
Sizzling Siblings
UNCENSORED
big boobs
school girl
uncensored
incest
masturbation
hd
creampie
Based on a manga of the same name by Yuzuki N'.
Akimasa is now a high-school student living with his older sister who he obviously has feelings for "Mao-neechan". Aki's sister, for her part was pretty popular and well loved and responsible in school and is now a successful office lady, on the surface. But in reality she is much more troubled over Aki than what he will ever be over her. Can something possibly develop between the two of them?