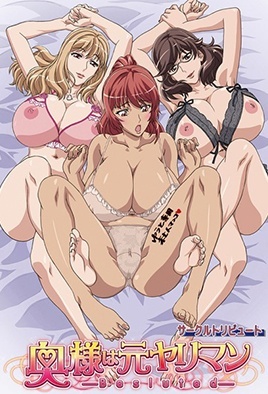 Release Date
February 28, 2014
Upload Date
December 16, 2015
Alternate Titles
Madam was once a slut
Okusama wa Moto Yariman
奥様は元ヤリマン
부인은 원래 야리망
CENSORED
big boobs
vanilla
dark skin
harem
facial
milf
blow job
creampie
censored
Based on a doujin game by Orcsoft.
Yuuto is living alone in an apartment complex but thanks to his neighbours Megumi, Anna and Mako he's not feeling lonely. Though he enjoys their company (and their looks) he is a bit disappointed that they always treat him as a child, not as a man.
Things change on the night of his birthday when, after the party the three throw for him, Megumi tells him that as a birthday present she'll do something for him. It's the beginning of Yuuto's hot summer vacation with the three busty women...